Israeli forces have killed at least six Palestinians and wounded 11 others during in a raid in the occupied West Bank city of Jenin, according to the Palestinian Authority's health ministry.Two of the wounded people had serious injuries, the ministry said in a statement on Tuesday.Israeli Prime Minister Benjamin Netanyahu said troops had "eliminated the abominable terrorist" who last month killed two Israeli settlers in the West Bank, a territory which Israel has occupied since the Six-Day War of 1967.Nabil Abu Rudeineh, spokesman for Palestinian president Mahmud Abbas, called the use of rockets in the city an act of "all-out war", Palestinian news agency Wafa reported.
Overnight on Monday, Israeli settlers attacked Palestinians in the village of Huwara, the scene of a violent rampage last week by dozens of settlers seeking revenge for the shooting of the two Israelis as they sat in their car.Israeli army and border police forces dispersed crowds of what the military described as "a number of violent rioters" in Huwara. Videos shared on social media showed a group of black-clad youths attacking a Palestinian car before its driver managed to pull away.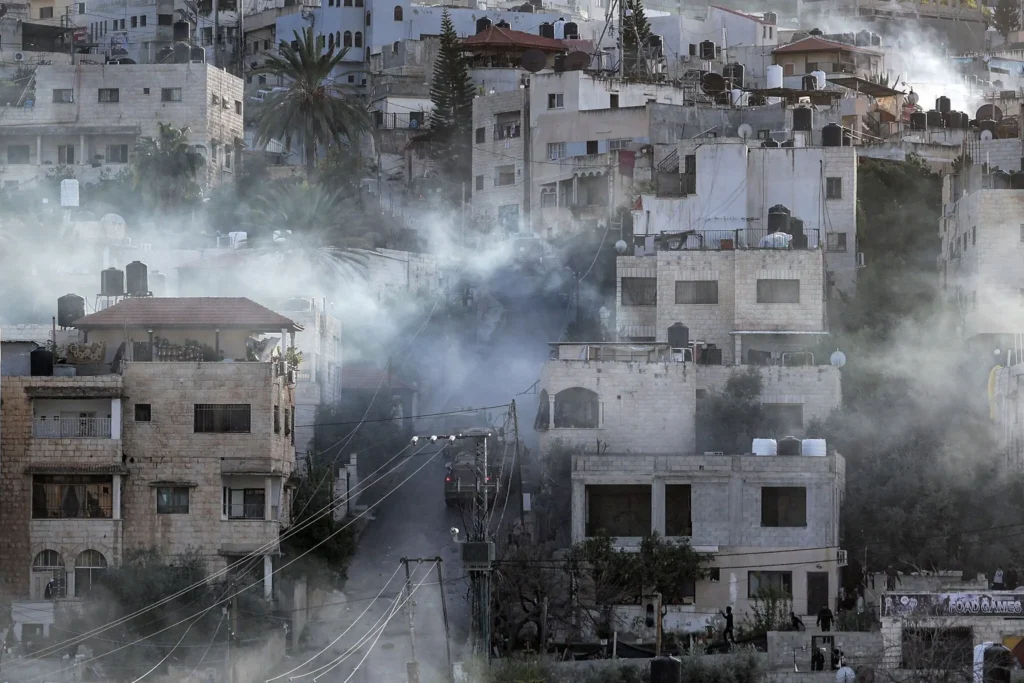 The escalating violence has set the area on edge in the approach to the Muslim holy fasting month of Ramadan, which begins later this month. The first months of 2023 have already proved the deadliest in years for both Palestinians and Israelis, and tensions during Ramadan have led to broader conflagrations in the past.