China Pakistan Economic Corridor is going to be a game-changer project for Pakistan. The project follows a great potential of investment and economic activities which may reduce unemployment and instability in the region. China is a big player of this game with intentions of $46 billion investment in this game-changer project. The main route of this project passes through Gilgit Baltistan and Balochistan which have largely remained under-developed and unstable due to lack of political and economic activities. CPEC is going to generate jobs in the country particularly in the economically backward areas of Balochistan and going to ensure it political stability as well as economic development.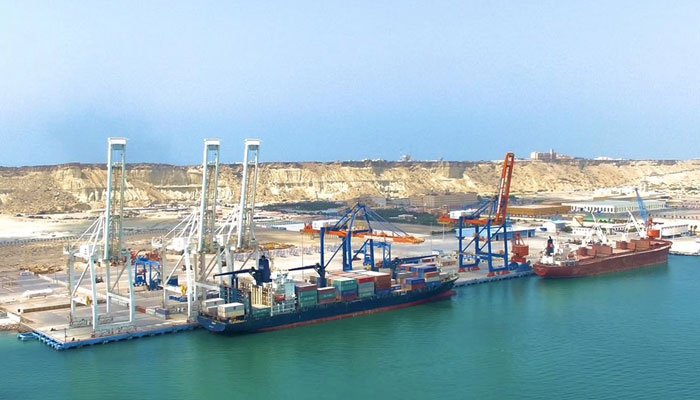 Pakistan is entering into a new era of economic growth and new prospects of rapid industrialization all over green land and especially in Balochistan. The China Pakistan Economic Corridor a 46$ billion US dollars project is a part of China's "Belt and Road" initiative (BRI). It was proposed by Premier Li Keqiang when he was visiting Pakistan in May 2013. The initial aim was to enhance the good relation between China and Pakistan in different fields for development. The corridor begins with Kashgar and ends with Gawadar in Pakistan with a total distance of 3000 kilometres. It connects with the Silk Road Economic Belt in the north, 21st Century Maritime Silk Road in the south and serves as a crucial hub. It is a trade corridor which includes highways, railways, oil and natural gas as well as optical cable channel and works as an important part of the Belt and Road Initiative. Once it is completed, China will not have to take the route of Indian Ocean and Malacca Strait to import the crude oil and Cargo from the Middle East and Ship back the goods from the South China Sea. The goods can get on aboard at the Gawadar port and can be transported to China through the Economic Corridor. It will save two-third of the distance and will reduce the relevant risks.
As China's "All Weather Friend" Pakistan has the potential to serve as a nexus for the two routes comprising the BRI (the "Silk Road Economic Belt" and the "21st-Century Maritime Silk Road"); and thus Beijing describes the CPEC as a "flagship project." Bilaterally, this grand project could help Pakistan integrate more deeply into the regional economy.
The China-Pakistan Economic Corridor (CPEC) will not only enhance the strategic cooperation between Beijing and Islamabad, but also opens up new avenues of economic development for the people of Balochistan. Then Pakistani Prime Minister Nawaz Sharif has declared that Gwadar will be connected with main cities to expose the full potential of Balochistan. According to statistics from the Ministry of Planning, Development and Reform, Balochistan is estimated to receive $7.1 billion initial investments through the CPEC, ranking second in its share from the total of $46 billion. Balochistan, enormously rich in mineral resources, it can contribute to regional economic integration in Pakistan.
The construction of roads in the mountainous region will give boost to the tourism industry. Road development has led to substantial economic growth and social change in Pakistan. China has been engaged in Pakistan since the 1970s by building dams and the Karakoram highway in Gilgit-Baltistan. Another positive aspect is establishment of modern academic institutions. According to Minister of Planning and Development of Pakistan, three universities are being established on the western route of the CPEC in the FATAs. It would be largely meant to fulfil its increasing energy demand and towering exports. Growing economic activity in Balochistan, is certain to bring economic prosperity to make it one of the developed economic regions of the country.
Though all these activities, Pakistan will be get great advantage initially due to better energy and transportation.Yes, it can be a game changer. Earlier it was nearly a 45 billion dollar project but now it has been increasing to 56 billion dollar as many project have become a part of this project under western routes, the motorways, ports and railway tracks. China will build pipeline from Iran to Pakistan under CPEC. The pipeline will bring much needed gas from Iran to Pakistan. Under CPEC plan, new railway tracks will be laid in different areas of Pakistan from Gawadar to Quetta, Jacobabad via Besima, Havelian to Khunjrab, Karachi to Peshawar, Multan, Lahore and Bakhar, Kundian will also upgrade.
Under the framework of the CPEC, a large number of energy, infrastructure and port-related projects have been initiated, especially in Balochistan. Pakistani government has proposed 29 industrial parks and 21 mineral economic processing zones in all four provinces under the CPEC. According to plans majority of these industrial parks will be constructed in Balochistan. The proposed sites for industrial zones in Balochistan included Quetta, Gwadar, Khuzdar, Uthal, Hub and Dera Murad Jamali. The proposed Minerals Economic Processing Zones in Balochistan include Khuzdar (chromite, antimony), Chaghi (chromite), Qila Saifullah (antimony, chromite), Saindak (gold, silver), RekoDiq (gold), Kalat (iron ore), Lasbela (manganese), Gwadar (oil refinery), and Muslim Bagh (chromite). Agriculture would also be modernized, with the help of Chinese technology of agrochemicals, pesticides, seeds, fertilizers, and research which will help to enhance productivity in highly traditional local sector. .Chinese technology and cooperative forming would revolutionize Pakistani agricultural production and reorient it according to the Chinese method.
The Gwadar port has become the flagship project of the CPEC and also a milestone in China-Pakistan relations. According to the CPEC arrangement, Gwadar has been allotted with an amount of $770 million.
Under CPEC and Gwadar Port-Related Projects are Eastbay Expressway, Gwadar International Airport, Infrastructure for Free Zone & EPZs port related industries, Necessary facilities of fresh water treatment and supply ,Gwadar Fauqeer Primary School, Gwadar Hospital, Gwadar Vocational Technical Institute, Gwadar International Airport, Gwadar East Bay expressway, Gawadar power plant and Desalination Plant.
With the launch of $46 to $56 billion CPEC projects, Pakistan's economic growth is likely to increase multi-fold and Balochistan will be its main beneficiary. Pakistan is familiar with the Chinese norms, value system and way of working. China has been engaged in Pakistan since the 1970s by building dams and the Karakoram highway in Gilgit-Baltistan. In 2002, China Metallurgical Group of Corporations took over coal mines in Saindak Balochistan. Working on the CPEC, Pakistani and Chinese workforce will interact and collaborate on mega projects with increasingly shared cultural values. Chinese work ethics are desirable: they strongly believe in the importance of hard work, dedication and commitment and this is one of the reasons for China's fast economic growth. Both China and Pakistan also share traditional eastern values and it will be helpful in understanding each other's needs and desires.